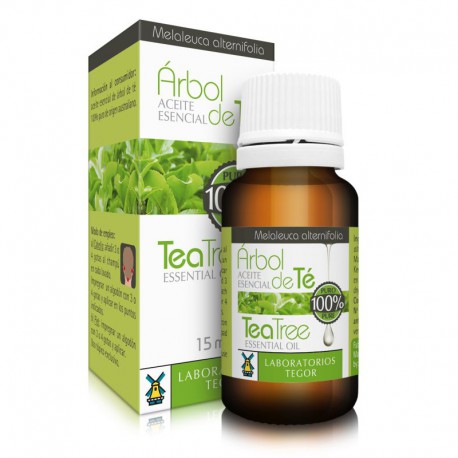 Tegor
Tegor Tea Tree - 15ml
£7.76
Indications:
Tegor tea tree oil
 prevents head lice, repellent of lice; relieves itching and irritation of the skin and scalp, rashes and 
mosquito bites
 .
Tea tree oil is obtained by distilling the leaves of the Melaleuca alternifolia tree. 
It is native to Australia and widely used for hundreds of years in this country for its many properties.

Regulates the activity of the sebaceous glands and helps in the care and daily hygiene of acneic skin ; antifungal; applied in mist, improves congestion and sinusitis; as gargles, rinses or cleaning, for sore throats, canker sores or gum inflammation.
HOW TO USE
Hair: Add 3 or 4 drops to the shampoo in each wash.
Skin: Soak a cotton ball with 3 or 4 drops and apply.
Exclusive topical use.
Composition: 100% natural tea tree