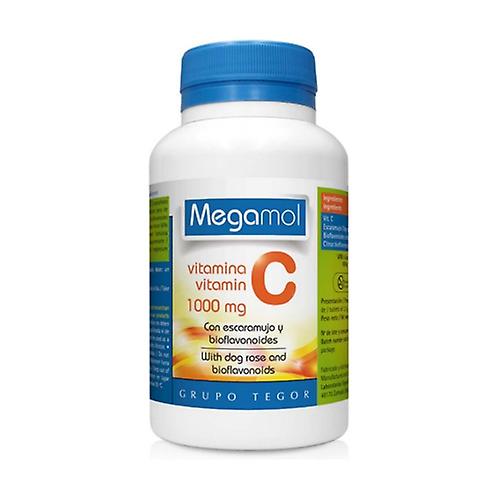 Tegor
Tegor Vitamin C Megamol - 100 Capsules
£16.24
Indications: 
Vitamin C is necessary for the good state of the immune system, bones, teeth and gums, as well as to help regulate fat and cholesterol levels in the blood.
The body's daily needs for vitamin C are higher than for any other water-soluble vitamin. For an optimal state, Vitamin C should be taken in small amounts throughout the day and night, because the body eliminates it quickly.
This is not always possible, which is why sustained-release Vitamin C tablets are an ideal alternative to meet this goal. Vitamin C 1,000 mg is available as two-stage, delayed-acting tablets. 50% of the product is rapidly released in the stomach (first stage). The rest of the Vitamin C is released gradually in a second stage that can last more than 12 hours.
Without gluten, without sugar and without lactose.
Dosage: 1 capsules per day.
Composition:
Per capsules: 1000 mg of Vitamin C (calcium L-ascorbate). 100 mg of Rosehip (Rosa canina) dry extract standardized to 70% in Vitamin C. 100 mg of Citrus Bioflavanoids (Citrus sinensis, Citrus limon 60% hesperidin).