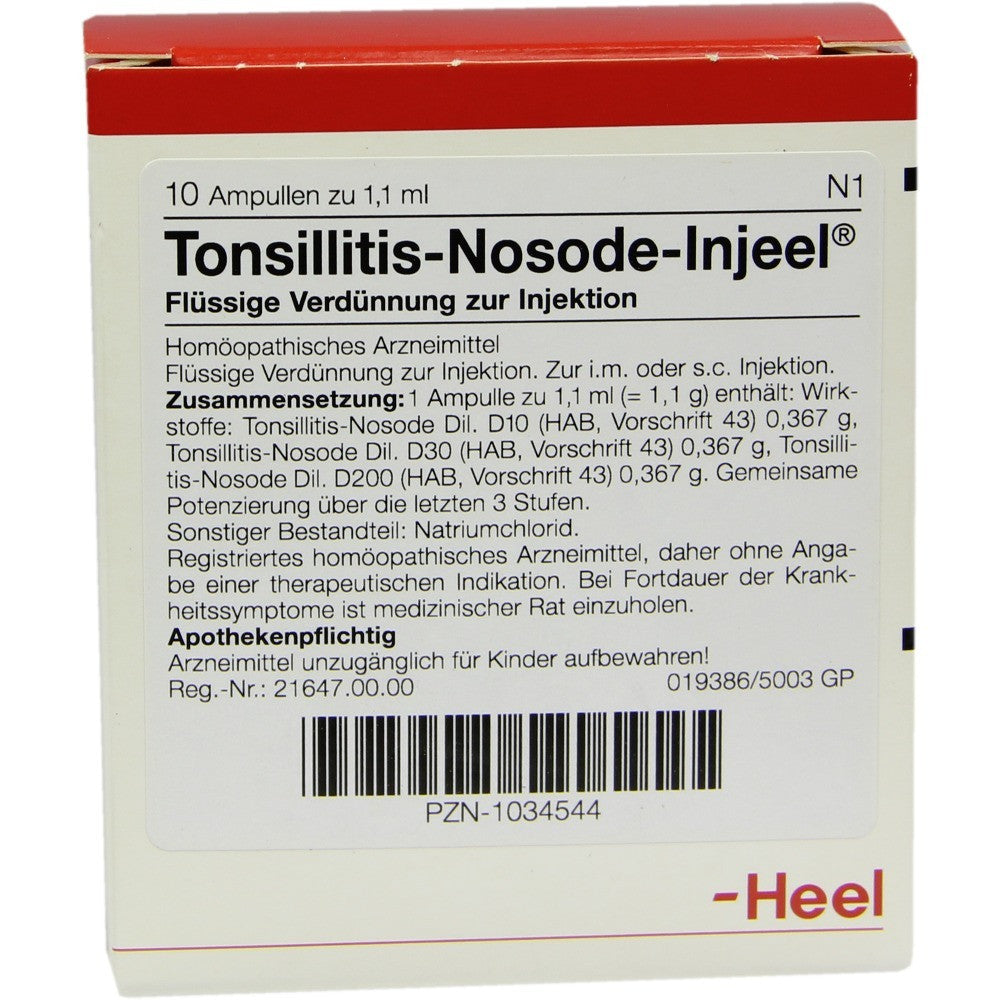 Heel
Tonsillitis Nosode Injeel Ampoules
£31.78
Composition: D10, D30, D200 0.367 ml each.
Indications: Hydrogenoid constitution, burdening of the system with poisonous substances (sutoxins); tendency toward chronic or chronically recurrent angina, chronic and chronically recurrent sinusitis, focal diseases, e.g. neuralgia, clinical pictures involving various forms of rheumatism, nephropathy, nephrosis.
Experimentally also for disturbances of the coronary circulation and  specially adapted, however, to retoxic impregnation after unbiologically treated tonsillitis, e.g. polyarthritis rheumatica, glomerulonephritis, nephrosis, endocarditis, myocarditis, myocardial and hepatic damage.