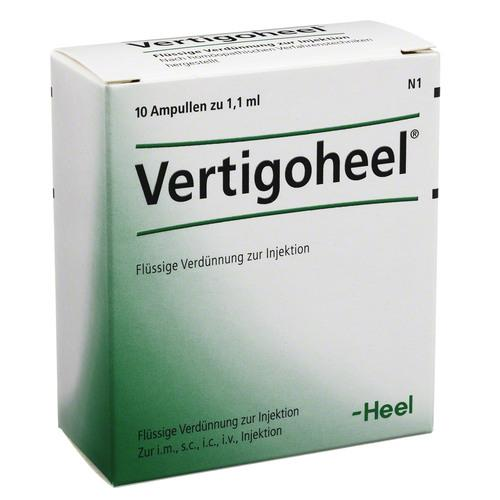 Heel
Vertigoheel - Ampoules
£27.26
Indications: Dizziness of various origins (particularly arising from arteriosclerosis).

For the temporary relief of motion sickness, lightheadedness and nausea, with or without tinnitus.
Dosage: Solution: In sporadic dizziness and nausea daily, otherwise 3-1 times weekly 1 ampoule
Contraindications: None known.
Side effects: None known.
Interactions with other medication: None known.
Special note: Vertigoheel is not incompatible with alcohol and has no sedative properties (does not influence safety in traffic, etc.).
Composition: 1.1 ml cont.: Anamirta cocculus D3 7.7μl; Conium maculatum D2, Ambra grisea D5, Petroleum rectificatum D7 1.1 μl each.