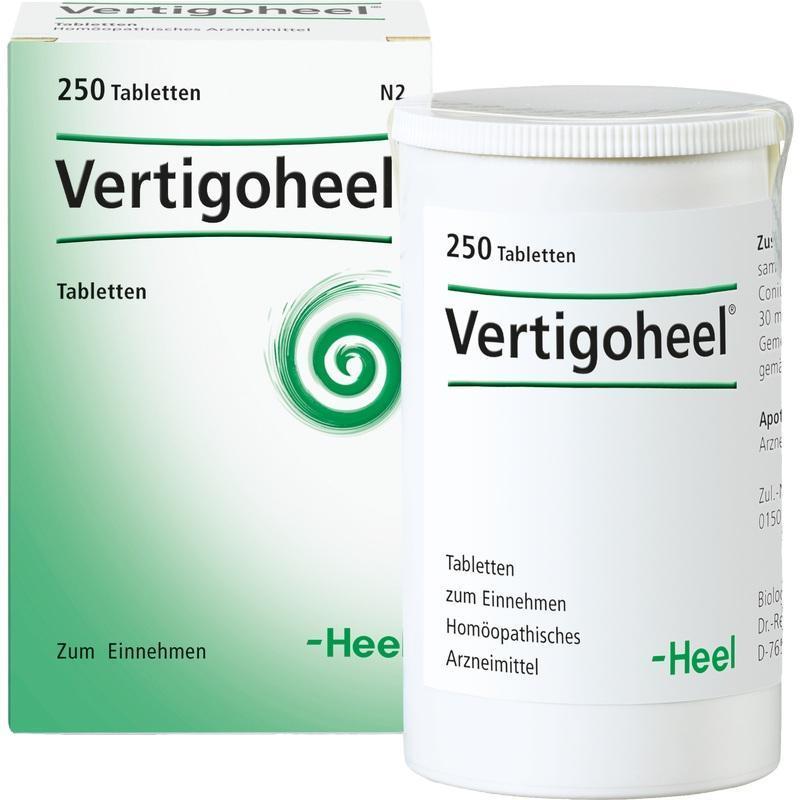 Heel
Vertigoheel - Tablets
£15.75
Indication Dizziness of various origins (particularly arising from arteriosclerosis).

For the temporary relief of motion sickness, lightheadedness and nausea, with or without tinnitus.
Dosage:
In general, 3 tablets dissolved under the tongue 3 times daily;
in sporadic dizziness and nausea initially 
1 tablet every 15 minutes.
Composition:
1 tablet cont.: Anamirta cocculus D4 210 mg; Conium maculatum D3, Ambra grisea D6, Petroleum rectificatum D8 30 mg each.