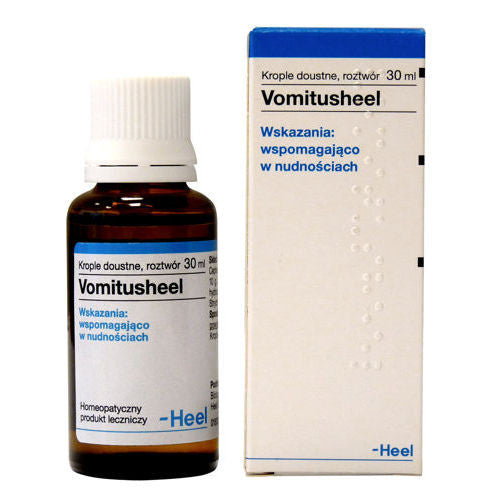 Heel
Vomitusheel - Drops
£13.63
Indications: Vomiting and nausea of various origins. 
Dosage: 
Drops: In general 10 drops 3 times daily; in acute conditions initially 10 drops every 15 minutes, over a period lasting up to two hours. 
Composition: 
Drops: 100 g cont.: Ipecacuanha D4, Aethusa cynapium D4, Nux vomica D4 10 g each; Apomorphinum hydrochloricum D6 15 g; Colchicum autumnale D6 25 g; Ignatia D6 30 g. Contains 35 vol.-% alcohol.